Why Should you Choose a Ram in Truro, Nova Scotia?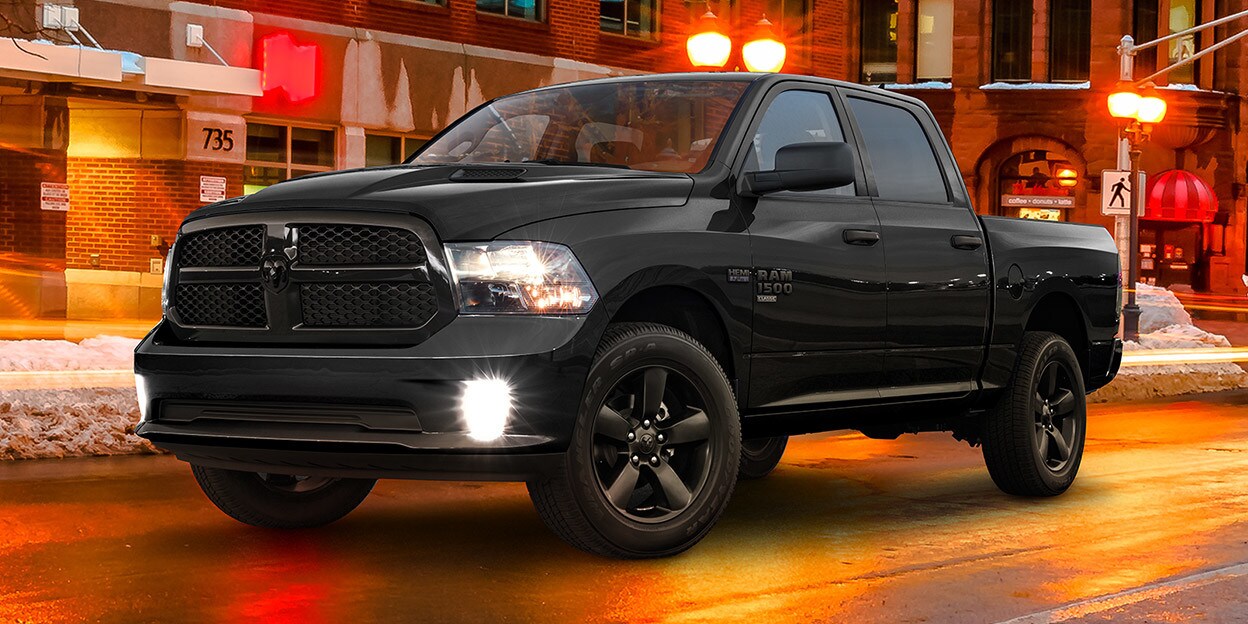 Why You Choose A Ram Truck?
We are the preferred Dodge Ram dealership in Truro, Nova Scotia. Blaikie's dealership also serves the surrounding areas of New Glasgow, Halifax, Dartmouth, and Amherst. With our new inventory and used Dodge Ram vehicles, our team can help you find the right vehicle for the job.
When it comes to picking the right Ram truck in Truro, Nova Scotia, you have many options to choose from our inventory. For those needing a more light-duty pickup, there's the Ram 1500. It can handle lighter trailers to bring along equipment such as ATVs. When you need the added towing and carrying capacity, the Ram 2500 and Ram 3500 give you great options in the heavy-duty pickup category. There are even options for those looking for adventure off-roading in your Ram truck.
Finding the right Ram truck depends on what your needs are. How much payload and towing capacity you need are two important factors to consider and directly affect each other. While you can get the right balance of both with a Ram truck, many engine options will favour one or the other.
If you're spending most of your time pulling the fifth wheel for vacation or similar trailering, then focus on towing capability. If you need to focus more on bringing your family on, payload capability will ensure that your Ram truck can handle your passengers and cargo. Another factor to consider with your Ram truck is whether you need more passenger capacity or a more extended truck box. Having a larger cab will generally mean less space for storing cargo in the truck bed.
Technology Features of The RAM Truck
Technology can play an essential part in using your Ram truck to work with you at the job site. Some come equipped with noise-cancelling technology that can keep the interior quiet when making phone calls. Many Ram trucks come equipped with USB ports and even optional wireless charging that can keep your devices topped off while on the go.
A wide selection of safety and driver-assist features can keep you safe when on the go. Offerings such as Forward Collision Warning can alert you of potential accidents and even automatically apply the brakes to avoid accidents. These safety features even extend to towing on both the standard and available side of safety options. Whichever Ram truck that you choose, it's equipped with a standard with a rear-view camera. Some have the option of adding extra cameras and sensors to make it easy to hook up a trailer or stay aware of your surroundings when pulling a large trailer.
Each Ram truck is designed to look great while also being functional. Inside, you can find luxury features such as leather seating, wood trim, and integrated storage. On the outside, you can get options like the Ram Box that can secure your tools while keeping them in reach for ease of use.
Frequently Asked Questions
Why Ram is the Best Truck?
When it comes to many factors of Ram trucks, they tend to outperform in many categories. When comparing two similar trucks like the Ram 1500 vs. Ford F-150, the Ram 1500 edges out the F-150 in performance on the standard engine. It also gets better gas mileage to help you take fewer trips to the pump. While the F-150 can improve the performance with the different engine options available, this is at an added cost. At the same time, the Ram truck can do a similar performance in the standard engine offering. Both pickups offer matching regular and crew cab bed options to let you choose between having a larger crew cab or bed. Ram trucks generally have a larger touchscreen as part of the Uconnect infotainment system when it comes to technology. Safety systems are similar between the two and vary depending on the trim and model year.
Is Ram A Reliable Truck?
Ram trucks come designed with heavy-duty features that help them last for many years. For added peace of mind, each Ram truck is equipped with a range of warranties to help get your vehicle back on the road. There are powertrain warranties for both gas and diesel engines for five years or 100,000 km and emergency roadside assistance for unexpected incidents.
Contact Us Today!
Which Ram truck will you choose? We invite you to look at our inventory of new and used Ram vehicles and contact us for more information on finding the right Ram truck for you. You can even schedule a test drive to get behind the wheel of a Ram truck for yourself.
New Ram 1500 Inventory in Truro, Nova Scotia