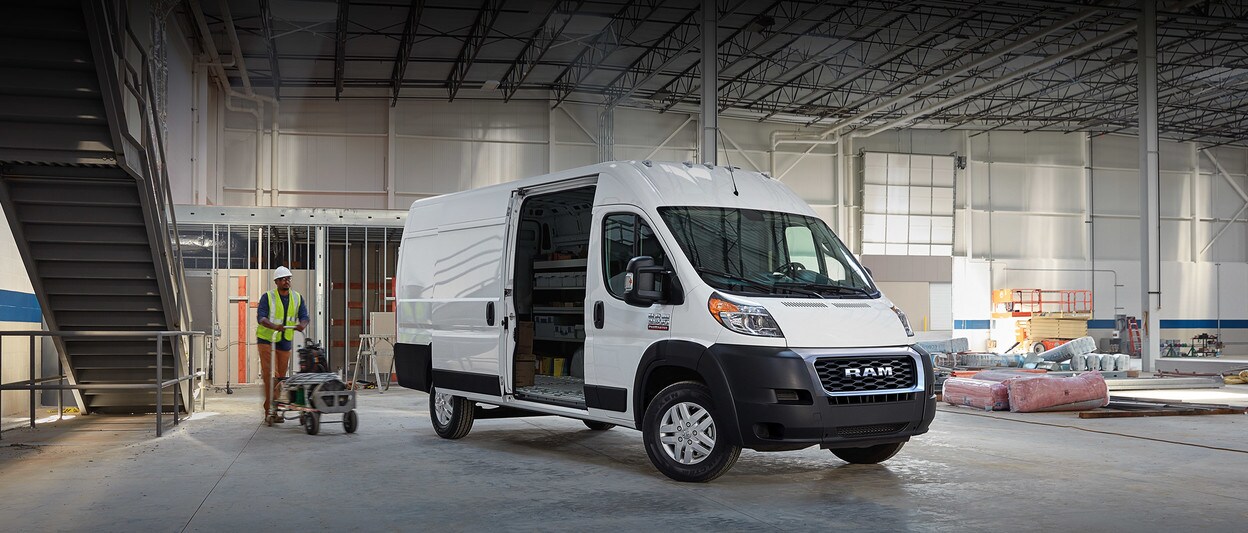 The 2020 ProMaster 1500 on Sale Now at Blaikies Dodge Chrysler in Truro, Nova Scotia
Improve your business operations with all-new 2020 RAM ProMaster 1500. As one of the most popular and reliable cargo vans available, the ProMaster 1500 offers amazing interior cargo space and excellent durability, the ProMaster 1500 will be an excellent addition to your business. At Blaikies Dodge Chrysler, centrally located in Truro, Nova Scotia 28 Waddell Street in Truro, Nova Scotia. We're known as the dealer of choice in Atlantic Canada, serving communities including Amherst, New Glasgow, Halifax, and surrounding areas of Nova Scotia. We're proud to offer the Ram ProMaster 1500 and will happily address any of your questions. Let's take a moment to review the features of the ProMaster 1500.
Why Buy the 2020 ProMaster 1500?
You should take a look at the Ram ProMaster 1500 for sale in Truro, Nova Scotia, because it is designed for hard-working businesses like yours. The ProMaster 1500's powertrain is designed for durable daily use. Also, the cabin area of the van is comfortable for both the driver and the passenger. Finally, the cargo space is more than ample. In fact, the standard model has a total cargo capacity rating of 8.6 cubic meters for the low roof version and 10.1 cubic meters for the high roof version. That means you can get the cargo van that perfectly suits your needs.
How Big is ProMaster 1500 Rooftop?
The height of ProMaster 1500 for sale near New Glasgow, Nova Scotia, actually has two answers. That's because the RAM ProMaster 1500 is available with two rooftop variants. The low rooftop has a measurement of 1.6 meters. The high roof version is measured at 1.93 meters. Either way, you will have a cargo van that will provide you with all the cargo space that you need.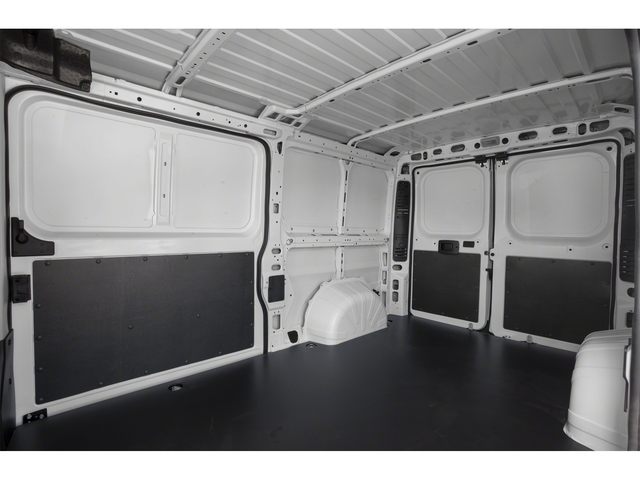 Hours
Monday

8:00am-5:00pm

Tuesday

8:00am-5:00pm

Wednesday

8:00am-5:00pm

Thursday

8:00am-5:00pm

Friday

8:00am-5:00pm

Saturday

9:00am-1:00pm

Sunday

Closed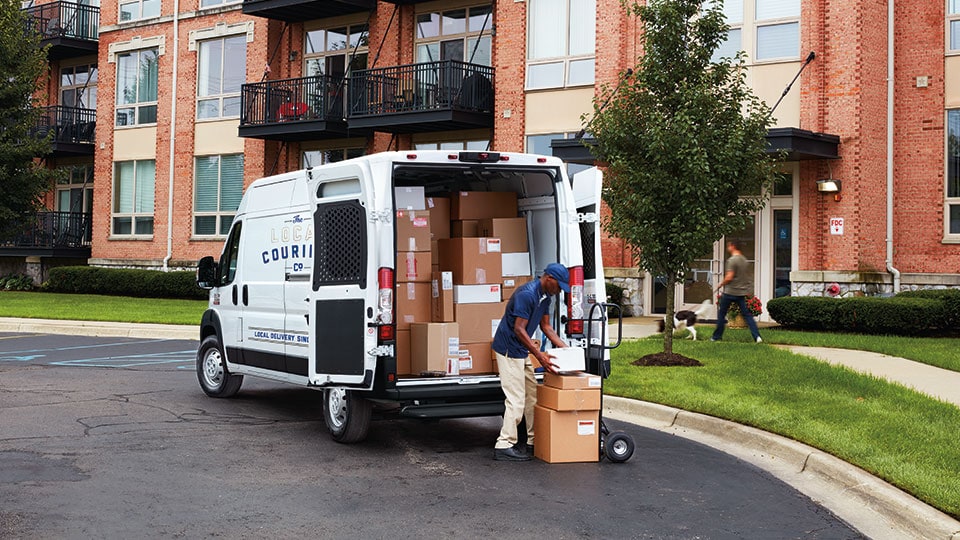 When Did They Starting Making the RAM ProMaster 1500?
The RAM ProMaster series debuted with the 1500 model in 2009. Since then, the ProMaster cargo van has become one of the most popular commercial vehicles in Canada. In fact, you can find a Ram ProMaster van in all types of businesses from plumbing to delivery.
Are ProMaster Vans any good?
ProMaster vans are one of the top-selling commercial vans available. They are excellent for small businesses and delivery operations.
Where Can I Find The Ram ProMaster 1500 Van?
You can find the Ram ProMaster 1500 passenger van available near New Glasgow and the ProMaster 1500 cargo van in Truro at your local RAM dealership. They have a wide inventory of the ProMaster 1500 van in both low roof and high roof configurations. You should be able to get an excellent purchase or lease on the 1500 ProMaster cargo van of your choice.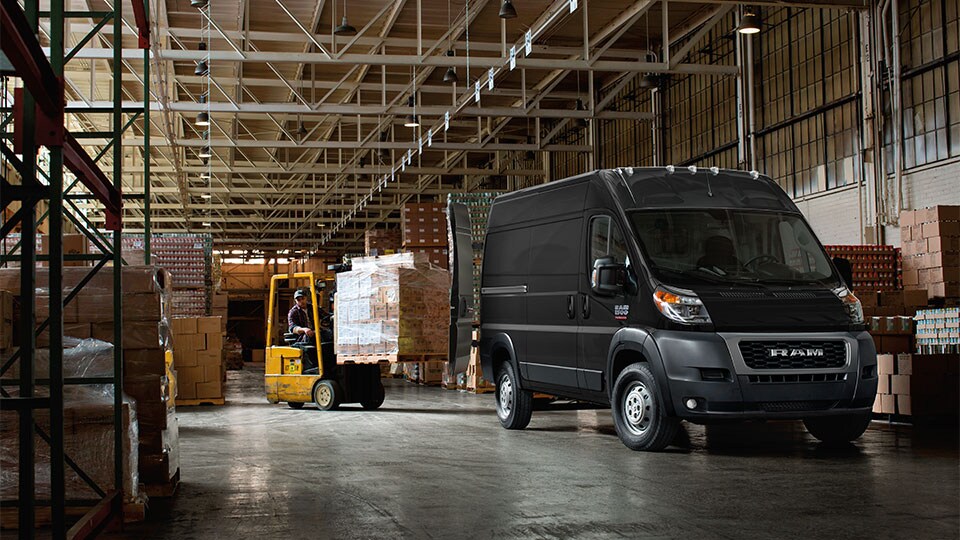 ProMaster 1500 Specs
The ProMaster 1500 specs in Truro show off why this cargo van is a top choice. The ProMaster 1500 comes standard with a capable 3.6-litre V-6 engine that provides up to 280 horsepower. This cargo van has a fuel efficiency rating of about 26 kilometres per gallon. This is enough to allow you to get lots of work done without stretching your fuel expenses.
When it comes to standard features, the RAM ProMaster 1500 delivers what you need. Standard features include the following:
Split-opening rear cargo doors
Manually adjustable mirrors
Remote locking and unlocking
A rearview camera
A 5-inch touchscreen
A four-speaker audio system
Who Should Get a RAM ProMaster 1500?
The Ram ProMaster 1500 is a great choice for just about any type of business that needs to affordably haul large cargo in tight places. For instance, the ProMaster 1500 is ideal for city deliveries. Also, the high roof height makes it ideal for certain contractors like plumbers and HVAC who will need to take advanced equipment with them. Overall, the Ram ProMaster 1500 is an excellent choice for many businesses.
Get Your RAM ProMaster 1500 Deal Today
You are invited to take a test drive of the popular Ram ProMaster 1500 at Blaikies Dodge Chrysler today. Discover why the ProMaster 1500 continues to be one of the most popular commercial vehicles on the road. If you're looking for great finance options, we've got you covered. Complete our secure online finance application and our friendly finance specialists will get in touch with you. As always, we're happy to be of service. If you have any questions, be sure to contact us and we'll be sure to respond to our inquiries in a timely manner.