2022 Ram 1500 Review in Truro, NS | Blaikies Chrysler

2022 Ram 1500 in Truro, NS at Blaikies Chrysler
The 2022 Ram 1500 is here, and we at Blaikies Dodge Chrysler couldn't be more excited to introduce this new pickup to customers in both our home base of Truro, Nova Scotia and the nearby areas of New Glasgow, Halifax, Dartmouth, and Amherst. Get to know the latest 1500 truck below before visiting our dealership, where you'll find it among our star-studded new Ram inventory.
2022 Ram 1500 Overview
This Ram pickup ranks at the top of its segment year in, year out, and its new 2022 model is carrying on tradition. In addition to its upscale interior and stunning exterior design, the new Ram 1500 also hits the market with formidable power, towing capacity, and off-road capability. With a deep lineup of compelling trims, this Ram truck has something for everyone, and some stunning new packages are available for both avid off-roaders and those who prefer a more refined experience. Drop us a line today for more information on the 2022 Ram 1500's newly available packages.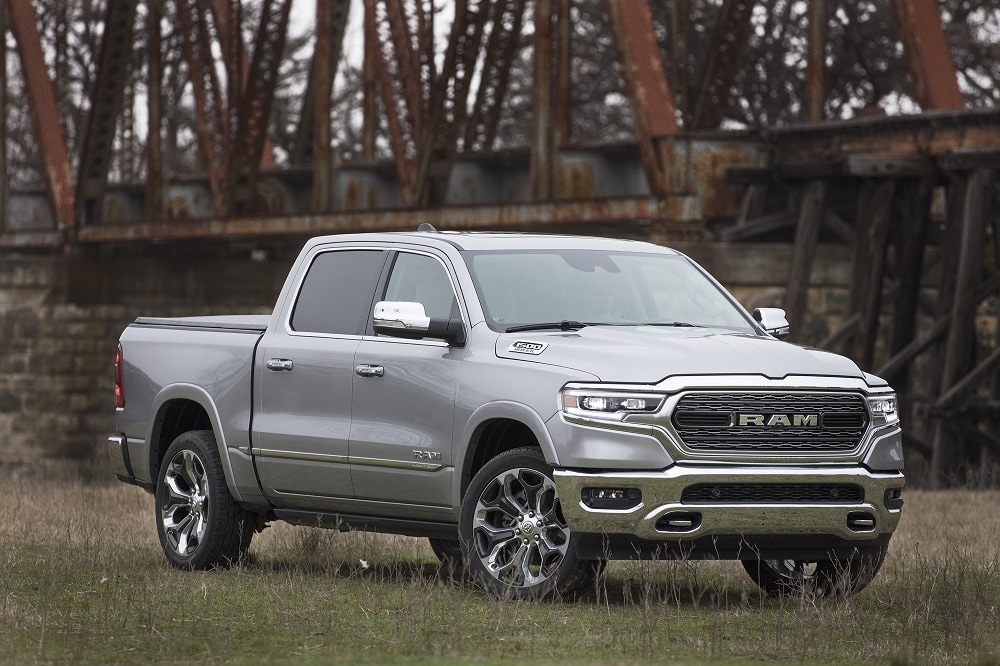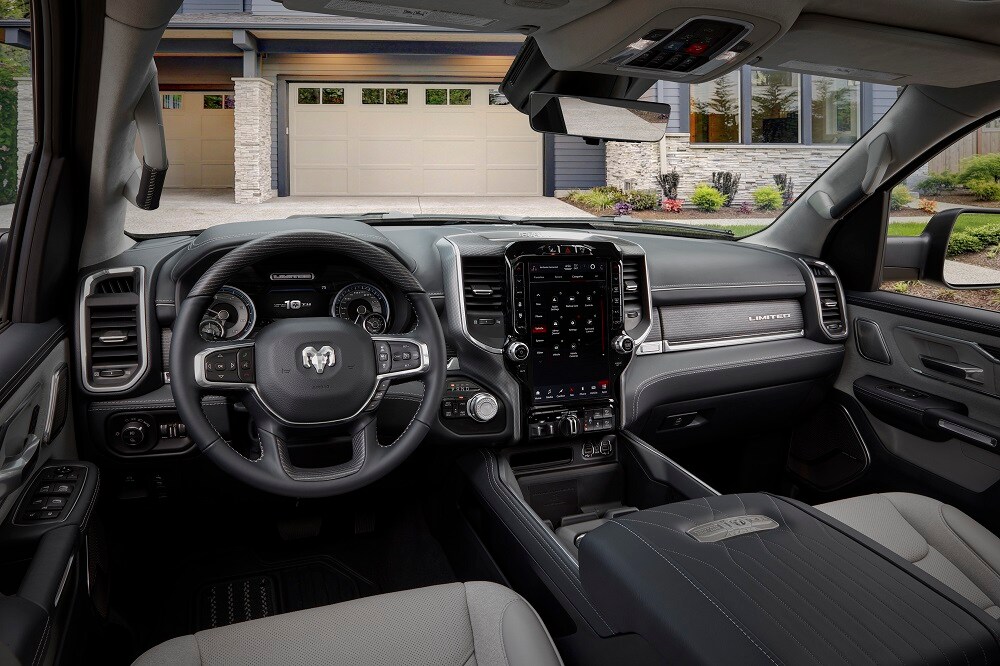 Interior Design of 2022 Ram 1500
The latest 1500 truck sets itself apart from its rivals with an upscale interior you'll be hard-pressed to find elsewhere in its segment. No matter your trim or cab configuration of choice, you'll enjoy a cabin that's roomy, welcoming, comfortable, and generous in storage solutions. You can also treat yourself to popular comforts and features like heated and ventilated seats, a panoramic sunroof, premium leather upholstery, and wood accents for an added touch of refinement. No matter how you choose to personalize your Ram 1500 pickup, you'll hit the road in total comfort and confidence.
2022 Ram 1500 Exterior
Ram's latest 1500 truck enters its new model year with a build that's bold, muscular, and elegant all at once. Indeed, this full-size pickup can win the hearts of classic pickup lovers and modern motorists alike. A set of 18-inch steel wheels comes standard, with several sleek aluminum options available as you head down the 1500 lineup, while the truck's grille, bumpers, door handles, and side mirrors come in either chrome, black, or your choice of body colour. You can personalize your 2022 Ram 1500 in numerous ways, and regular haulers will be glad to know they can choose between five-foot-seven- and six-foot-four-inch flatbeds. For more on how you can add your personal touch to your new Ram 1500, contact us at Blaikies Dodge Chrysler today.
Engine & Capability of the New Ram 1500 truck
A base 3.6-litre Pentastar V6 engine gives the new Ram 1500 a solid 305 horsepower and 269 lb-ft of torque, with a standard eight-speed automatic transmission supplying smooth shifts. Those craving some extra brawn can opt for a formidable 5.7-litre HEMI V8 with 395 horsepower and 410 lb-ft of torque. Between its light steering, robust braking system, and a rear suspension with coil or air springs, the latest 1500 offers a cushy, refined, and comfortable ride unlike any other truck in its class. As for the towing capacity of the heavy-duty 2022 Ram 1500, this beloved truck can tow up to 12,750 pounds and haul another 2,320 in its flatbed. No matter which cab, bed, and trim configuration you choose, you'll make easy work of the toughest jobs at the wheel of the new 1500 truck, and you'll enjoy a lively ride while doing it.
If you'd like to leave Blaikies Dodge Chrysler as a new Ram 1500 owner, our finance centre can facilitate your purchase in more ways than one. Whether you get pre-approved for a loan through our website or reach out to us directly, we'll work with you to iron out a financing plan that suits your needs and budget. Drop us a line or visit us today to get started.
2022 Ram 1500 Inventory in Truro, Nova Scotia