2021 Jeep Wrangler Rubicon 392: The First V8 Wrangler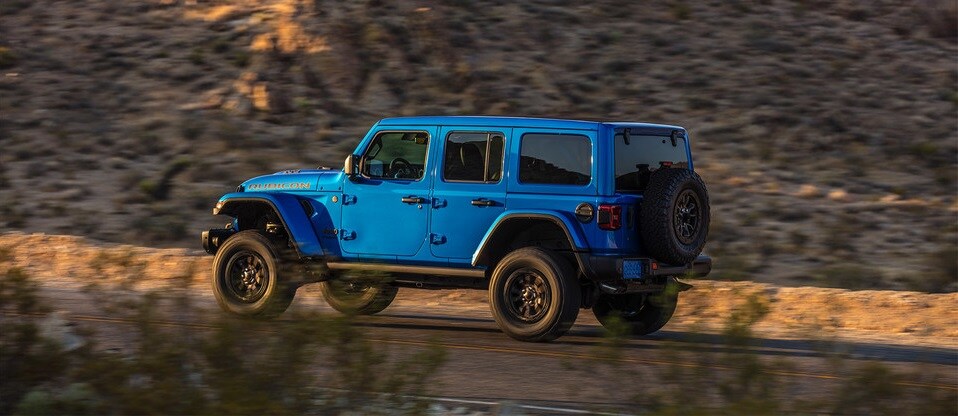 2021 Jeep Wrangler Rubicon 392: The First V8 Wrangler
Do you love the Jeep Wrangler, but you want a V8 engine? You are in luck because, in 2021, the Rubicon 392 delivers a powerful HEMI V8 to the lineup. To get the best deal on this new SUV in Truro, Nova Scotia, you should visit us at Blaikies Chrysler, as we offer the ultimate shopping experience and a vast new inventory of Jeeps.
2021 Jeep Wrangler Rubicon 392 Overview
The Rubicon 392 is the newest addition to the Wrangler lineup, offering more capabilities and power than ever before. It has unique exterior accents, including a fresh new hood scoop with dual-purpose and 33-inch mud-terrain tires on 17-inch bead-lock capable wheels.
2021 Jeep Wrangler Rubicon 392 Exterior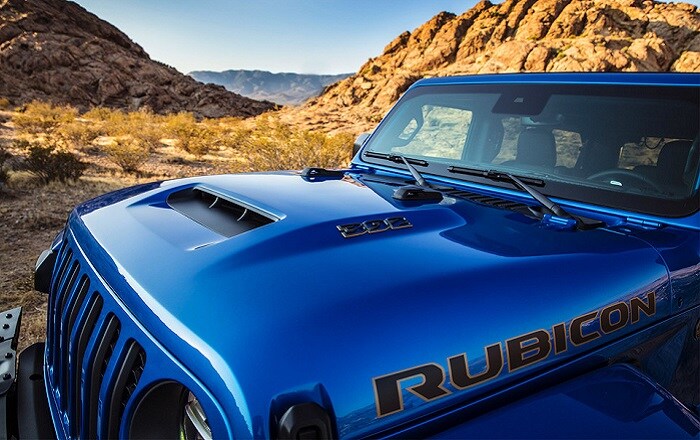 2021 Jeep Wrangler Rubicon 392 Interior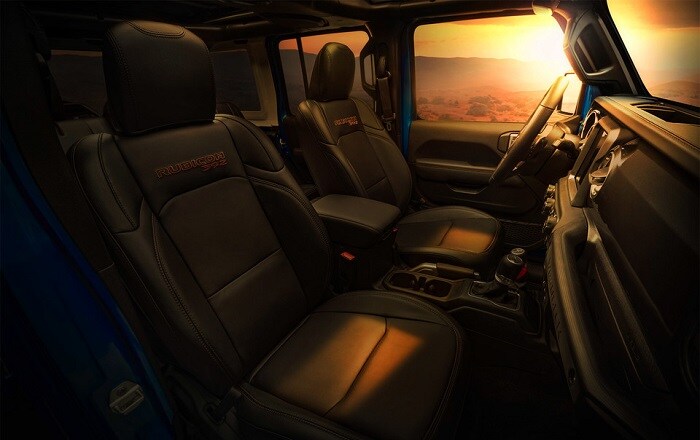 2021 Jeep Wrangler Rubicon 392 Engine Specifications
The Rubicon 392 trim will be the first Wrangler in 2021 to have a V8 engine powerplant, giving it an output that's beyond everything in its class. The 6.4-litre HEMI V8 will deliver 470 horsepower and 470 lb-ft of torque, accelerating you to 97 km/h in as little as 4.5 seconds.
2021 Jeep Wrangler Rubicon 392 Towing Capacity & Off-Road Capabilities
As for towing, you will have a capacity of 3,500 pounds without losing any of its off-road capabilities. The Rubicon 392 also has a Trail Rated badge to prove its real-world off-road abilities, as it went through some of the most challenging terrains on earth. With Fox aluminum monotube shocks and five-link suspension for front and rear, the Rubicon 392 is comfortable on roads and solid off-road. An electronic sway-bar disconnect allows for extensive front wheel articulation to overcome obstacles.
Reach Out To Learn More
Do you still have questions or inquires about the 2021 Jeep Wangler Rubicon 392? Don't worry! We have the answers, and all you have to do is contact us. Our finance centre offers terrific deals, and for this new Jeep addition coming soon, you should explore your financing options. A financing application is available for preapproval through the finance centre.
2021 Jeep Wrangler Rubicon in Truro, Nova Scotia