2021 Jeep Wagoneer Review
2021 Jeep Wagoneer Review
Blaikie's Dodge is the preferred Jeep Chrysler dealership in Truro, Nova Scotia. We also can help those in New Glasgow, Halifax, Dartmouth, Amherst, and the surrounding areas. Furthermore, we would be glad to help you find your next vehicle. If you have been considering a high-end SUV, check out this 2021 Jeep Wagoneer review for more information on this intriguing vehicle.
Overview of The 2021 Jeep Wagoneer
The Wagoneer is an SUV that combines the performance of a rugged off-road vehicle with the comfort of a luxury car. Its electric powertrain option provides significant fuel savings without diminishing its power. Five driving modes let you adapt your vehicle to your situation, whether you are traversing rugged terrain or cruising on the highway. A Quadra-Drive four-wheel-drive system and air suspension provide a smooth ride in all circumstances.
The Wagoneer specs also include 24-inch wheels and LED headlights with 180-degree rotation to ensure that you can see everything as you drive. As you go, you can enjoy the open feeling and broad views offered by a stunning, vehicle-length sunroof. This single pane of glass gives you the protection of a concrete roof and the wonder of driving with the top down.
Perfect for many situations, the Grand Wagoneer is a versatile, eye-catching SUV. Make your commute work more luxurious, experience the great outdoors, or go on that road trip you have wanted to take. All of these and more are possible with the Jeep Wagoneer.
Sales Hours
Monday

8:00am-6:00pm

Tuesday

8:00am-6:00pm

Wednesday

8:00am-6:00pm

Thursday

8:00am-6:00pm

Friday

8:00am-6:00pm

Saturday

9:00am-1:00pm

Sunday

Closed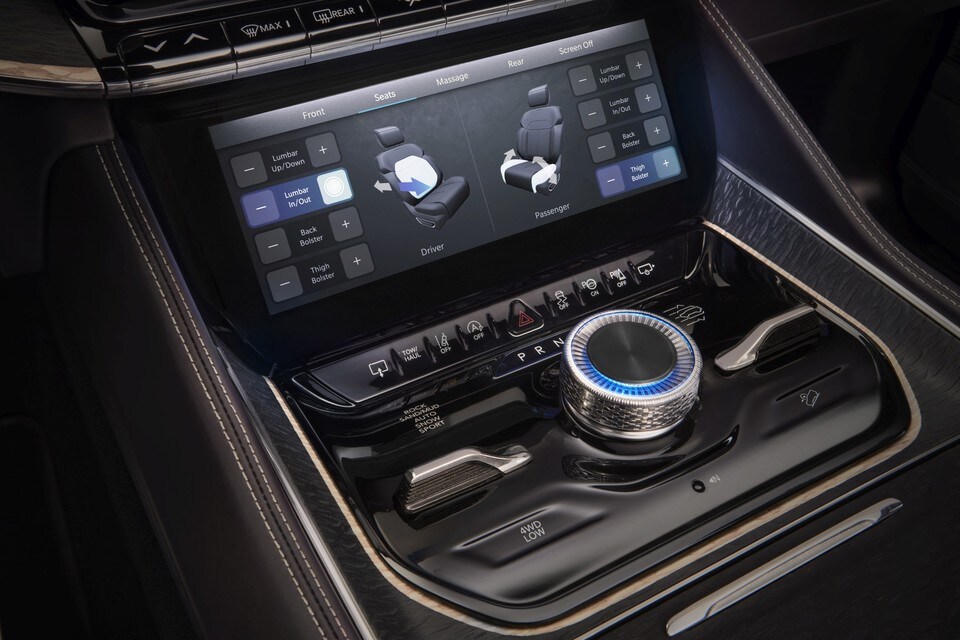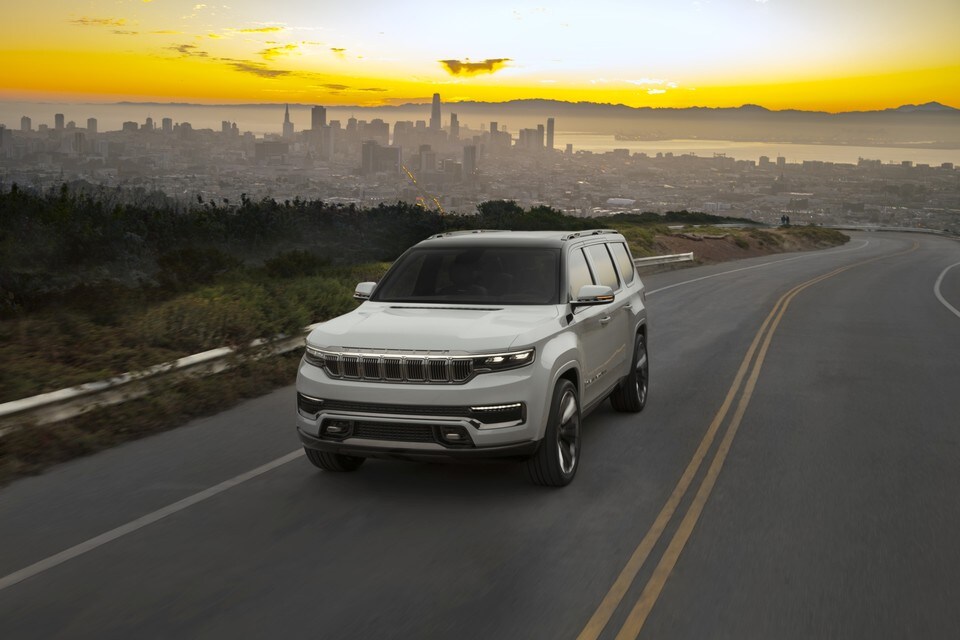 Interior Features of the 2021 Jeep Wagoneer
As the new luxury SUV from Jeep, the Wagoneer comes designed to impress. The interior features of the Wagoneer offer classic styling and comfort. You can immediately tell you are in a vehicle that makes a statement from premium materials like heat-treated lacewood and dual-texture metal framing. Throughout the interior, there are superb technological features. With 45 inches of screen surface throughout the car, you and your passengers can stay up-to-date, entertained, and informed. Advanced camera technology provides valuable guidance and safety information to help you avoid accidents before they happen. An audio system by McIntosh Audio allows you to leave the sounds of the road behind and enjoy the premium sound quality as you drive.
Make an Inquiry